We don't charge any fees for our general services like store authorization, product listing, or order synchronization. For other add-on services, we will charge fees to some extent.
Free Platform
No setup fees, monthly fees. Only when you place an order on LARNT, we will charge the product fee and shipping cost. Many eCommerce platforms provide a wholesale and dropshipping suppliers directory. Some sites offer a free trial but charge monthly fees later, because they are third parties.
Sourcing Services Prices
No upfront fee is charged when we start the sourcing service. If you like our service and the price we offer, then you place order. By paying the fees show as below, we help you coordinate between suppliers and you from product sourcing, factory audits, order follow-ups, quality inspections and shipping support to make bringing product from China to you easier.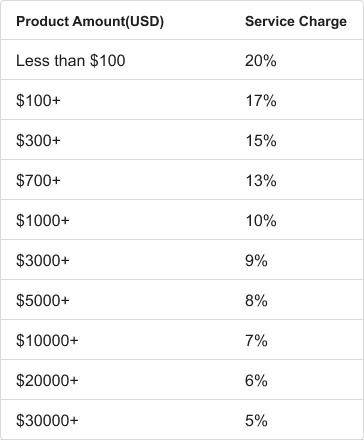 Quality Inspection
For products purchased on LARNT, we offer free quality check services. For products shipped from other suppliers to LARNT warehouse by clients, we have to charge quality inspection fees.
Product Inspection Prices
We will open cartons and carefully inspect your items for colors, user manuals, brand, accessories and the printed logo. Note: We just check the product appearance and NOT test the function.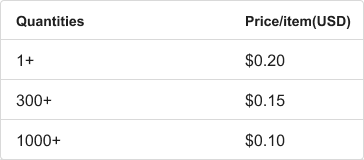 Product Testing Prices
We carefully check all items to see their functionality to ensure they are working before shipment. Note: You are needed to list all functions of items to us.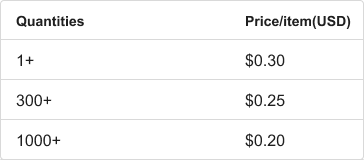 Carton Inspection
This service is free. We will check your packaging conditions for any issues upon arrival and notify you if any damages.
Warehousing & Fulfillment
Storage Fee
We offer 90 days free warehousing service for your inventory and US $2.00/CBM a month after free period.
Picking Fee
Including products, customized packaging, branded packaging inserts and other branding materials . We will charge US $0.10/item within 5 item. For more items US $0.05/item
Labeling Fee
Including FNSKU labels, suffocation warning labels, sold as a set labels and brand labels, etc. We provide free thermal printing supplies, and other labeling supplies you can purchase from LARNT or other suppliers.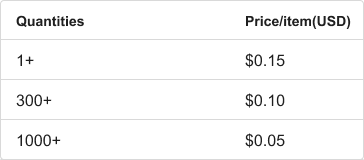 Bundle Package Fee
Bundle same or different products into one package. Tell us your requirements and we deliver as required.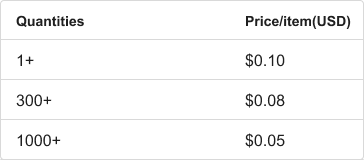 Re-Packaging Fee
We take your products off the original packaging and put them into the new package. Packaging supplies you can purchase from LARNT or other suppliers.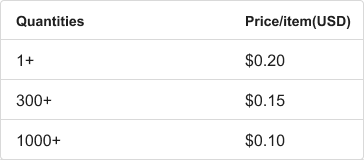 Shipping Cost
This will be up to your shipment size, shipping options, timing and destinations. You can use our Shipping Cost Calculator or send us information for a quote.